Making Moves in 2022: Series C Funding, RightHand Robotics Partner Integrator Program, Meet Us at MODEX 2022, and 2021 One-Minute Recap
Making Moves in 2022


We kicked off January with NRF: Retail's Big Show, our first in-person trade show event in nearly two years, where the public finally got to meet RightPick™ 3 live and see it in action. Now we are loading up the truck for MODEX 2022, and looking forward to seeing you there. Here are some of our recent news highlights.
Funding News
We recently announced our Series C financing of $66 million led by top growth investors: Safar Partners, Thomas H. Lee Partners L.P. ("THL"), and SoftBank Vision Fund 2. Zebra Technologies, Epson, and Global Brain also joined this round, along with previous investors GV, F-Prime Capital, Menlo Ventures, Matrix Partners and Tony Fadell's Future Shape. Previous rounds were led by Menlo Ventures and Playground Global.
With this new funding, we're looking forward to accelerating product and business development and scaling our global presence and partner network. We are also upping the pace of hiring. You can catch up on the full story in our exclusive Forbes interview here, or read our official press release here.

Onward Robots!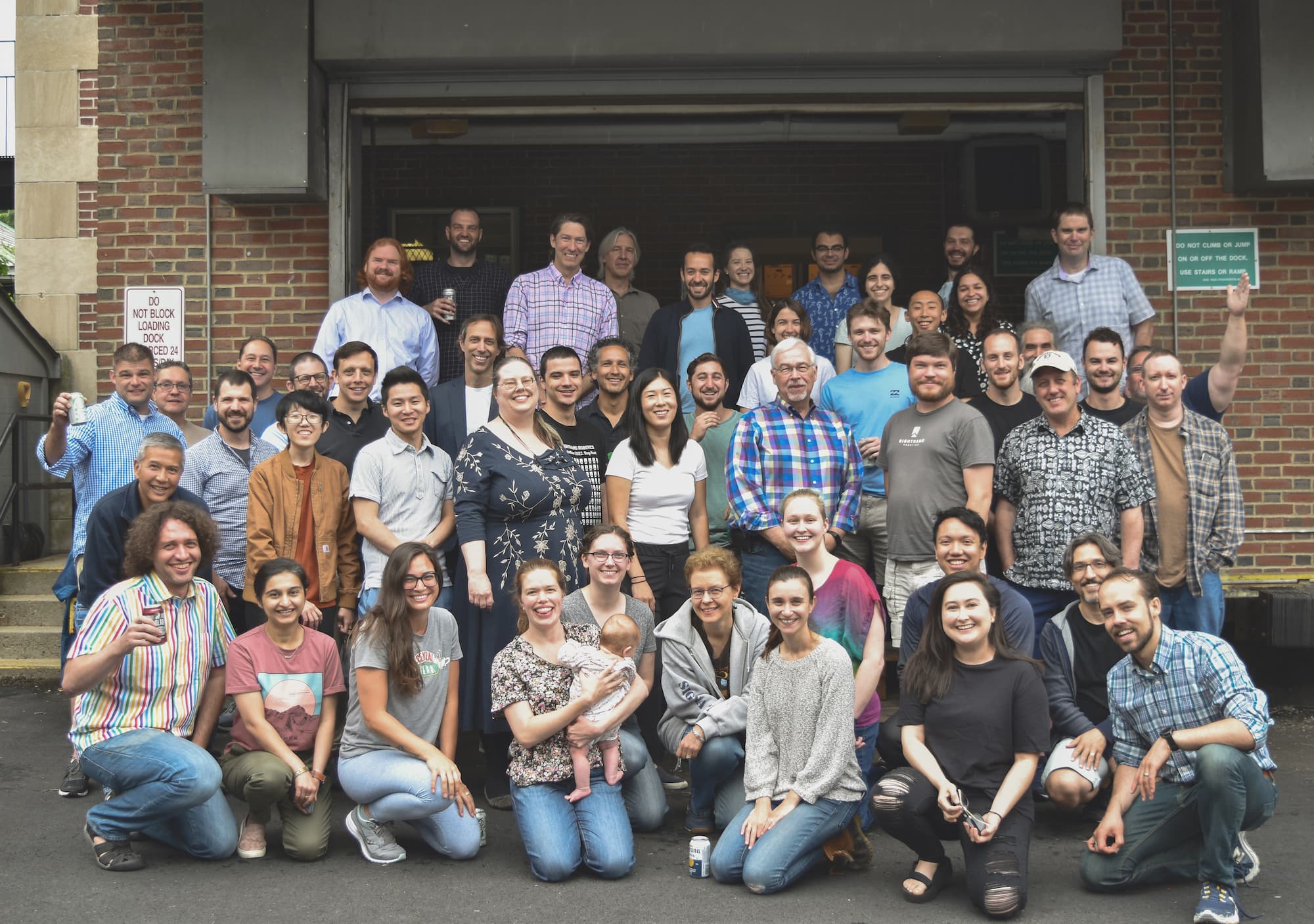 RightHand Robotics Partner Integrator Program: Come Join Us!
Last week we launched our Partner Integrator program, a strategic partnership initiative that will make it easier for end customers to adopt the RightPick platform while still working with their preferred automation suppliers. With this program we are building an ecosystem for robotic piece-picking projects with complementary warehouse technologies and solution providers to meet the global demands of ecommerce order fulfillment.

We are also thrilled to announce that Element Logic, the world's first and largest AutoStore™ partner, has joined as the inaugural member of the program. Their eOperator offering, an order fulfillment solution Powered by RightHand Robotics™, further automates the handling of goods stored in the AutoStore cube storage system. eOperator leverages RightPick core technology, including RightPick AI software. Customers click and products flow. To learn more, click on our press release here.

Partners wanted! Maybe it's time your team embraced field-proven RightPick technology. Get in touch here to learn more, and let us know how we can work together!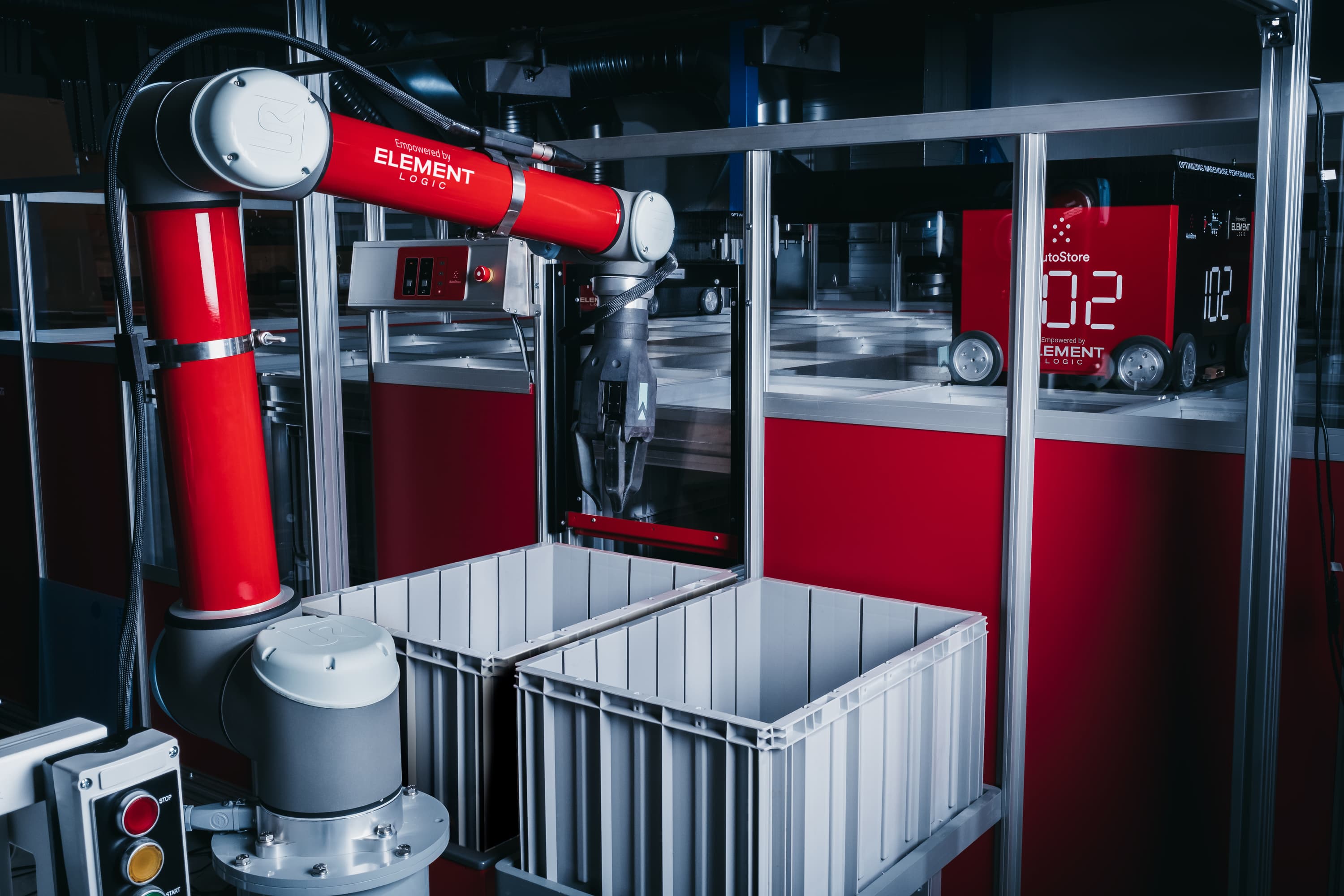 Meet Us at MODEX 2022
Are you attending MODEX 2022? Come meet us at booth #B8622 to witness RightPick 3 in action. Our data-driven, autonomous piece-picking solution is configurable to support a range of workflows, bringing reliability to order fulfillment in industries such as pharma, ecommerce, grocery, and more. Learn more about our innovative product here.

Don't miss these expert presentations and seminars:
"Piece Talks": Short presentations given at the RightHand Robotics booth by industry partners including Element Logic, Tompkins Robotics, SVT Robotics, Universal Robots, and more. Follow us along on LinkedIn and Twitter for more details.
SVT Robotics Booth Talk: "Delivering Supply Chain Resiliency Through Robotic Piece-Picking," with Leif Jentoft, our co-founder and CSO, on Tuesday, March 29 at 11:00 AM EDT in booth #B8260.
On-floor Seminar: "So many robots, so little time to understand what they all do!! Piece-picking robots and you," with Vince Martinelli, our Head of Product and Marketing, on Wednesday, March 30 at 3:00 PM EDT in Theater C.
Click here to book your meeting with a member of our team. Let us help you understand if robotic piece-picking is right for you.
2021 One-Minute Recap
We achieved a number of milestones in 2021. Here are a few of our favorite highlights.
And just for fun: to the best of our knowledge this is the first TikTok appearance of RightPick 3!

P.S. Want to work in robotics? Check out all our open positions here.
Stay in Touch
Want to discuss an upcoming project? Drop us a note here and we'll have a member of the RightHand team circle back with you asap.

On that note...
Piece Out.